Step 1: Install the Paperback app
To get started, you first need to install the app from the Appstore, via Testflight or sideload via Altstore.
Step 2: Adding external repositories to the app
The Paperback app does not come installed with any sources or repositories besides the default Paperback source and Komga.

I assume you've downloaded the app to read comics and manga, so we're going to need to install some alternative repositories where we can install our sources from which contain the media you're here for!

You can join this Discord server to get external repositories and sources for Paperback.

There are 2 methods to adding these repositories to your app:
Method 1 - The "Add to Paperback" button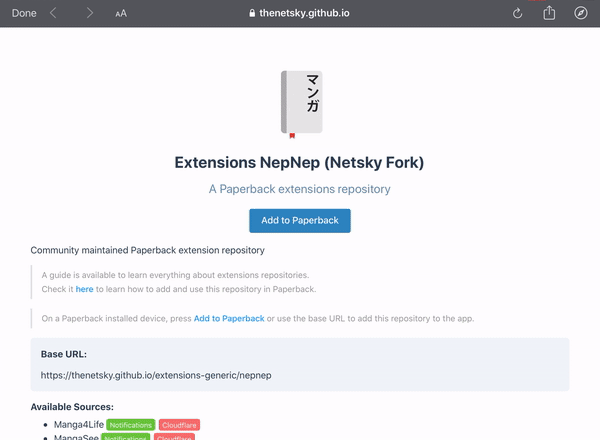 Method 2 - Manually adding the repository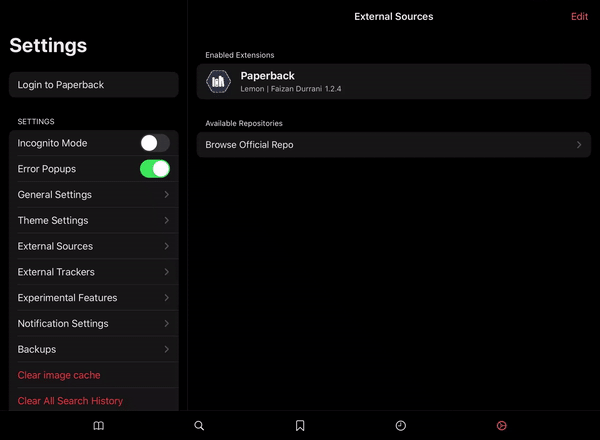 Step 3: Managing content settings
After adding your repositories of your choosing, upon entering them you'll likely be met with "x sources filtered due to content settings"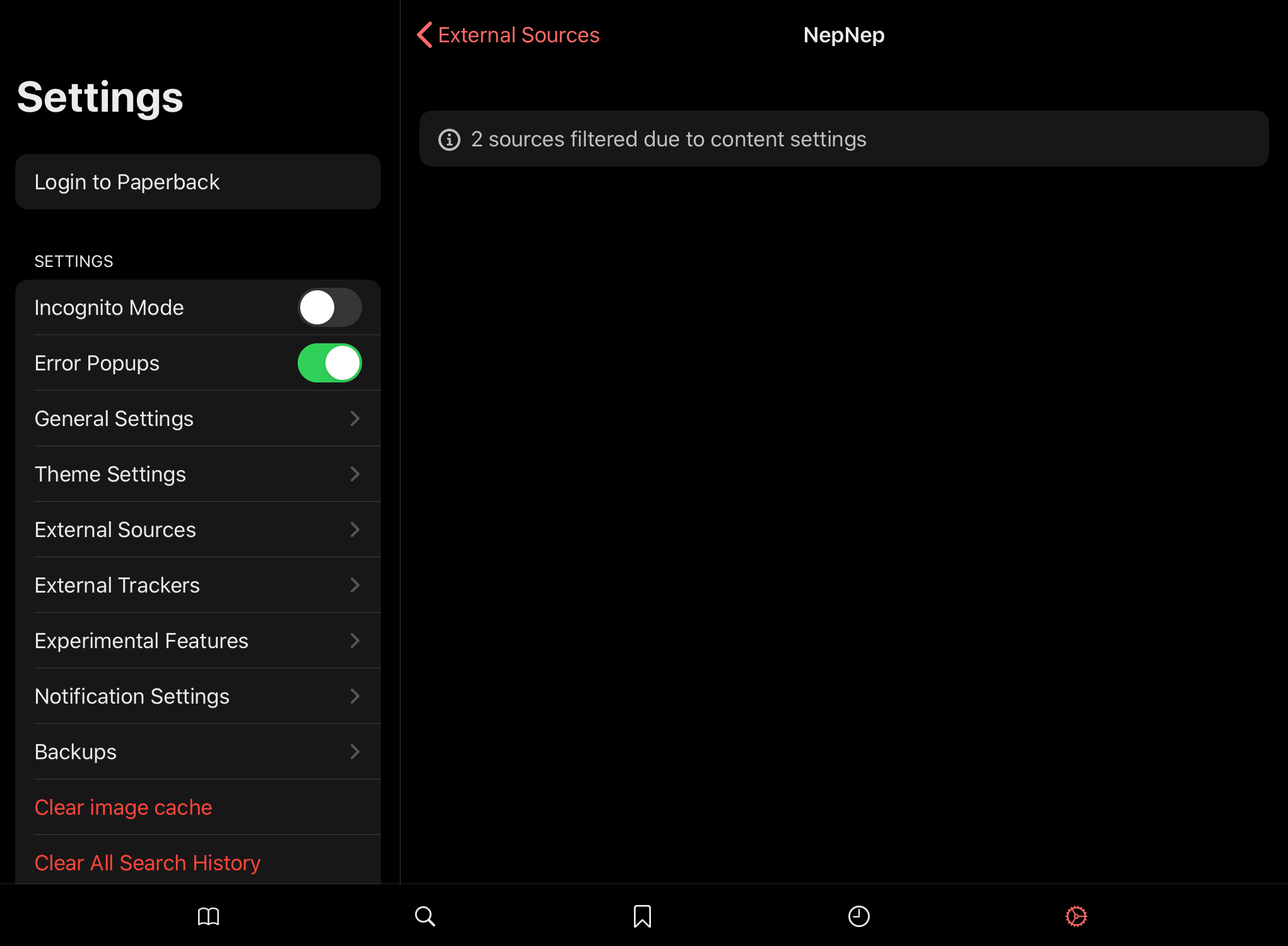 First you need to make a Paperback account in order to change your content settings, to do this go to the Paperback Portal and create an account.
MAKE SURE TO VERIFY YOUR EMAIL AFTER CREATING AN ACCOUNT!
If you have not received a verification email:
- Check if your email is entered correctly
- Check spam and/or promotion folder
- Use a different email provider

After verifying, log into your Paperback Portal using your account and set the content setting to "Adult".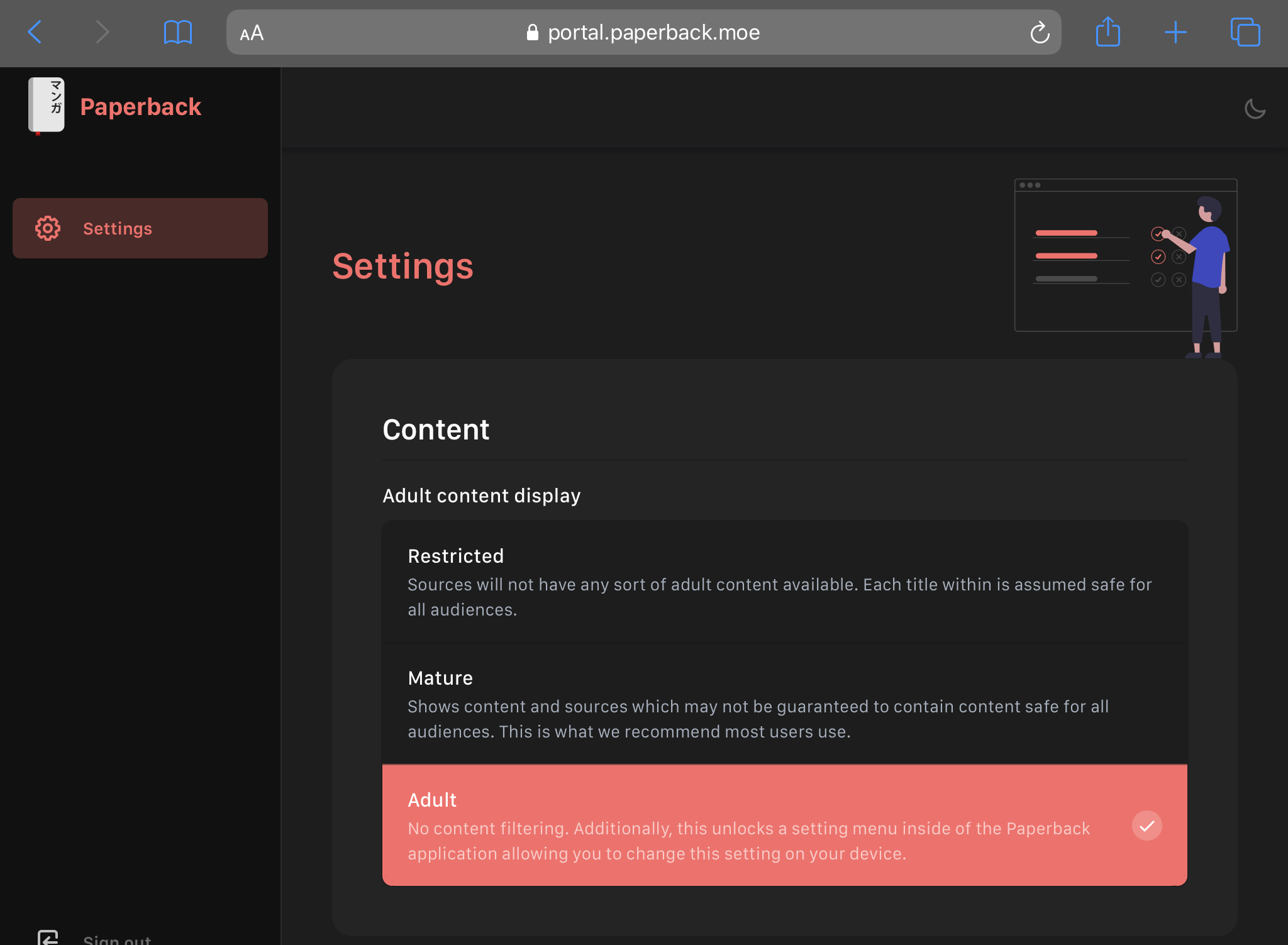 This part is now done, you can close Safari and head back to the Paperback app.
Now login with your Paperback account you've just created.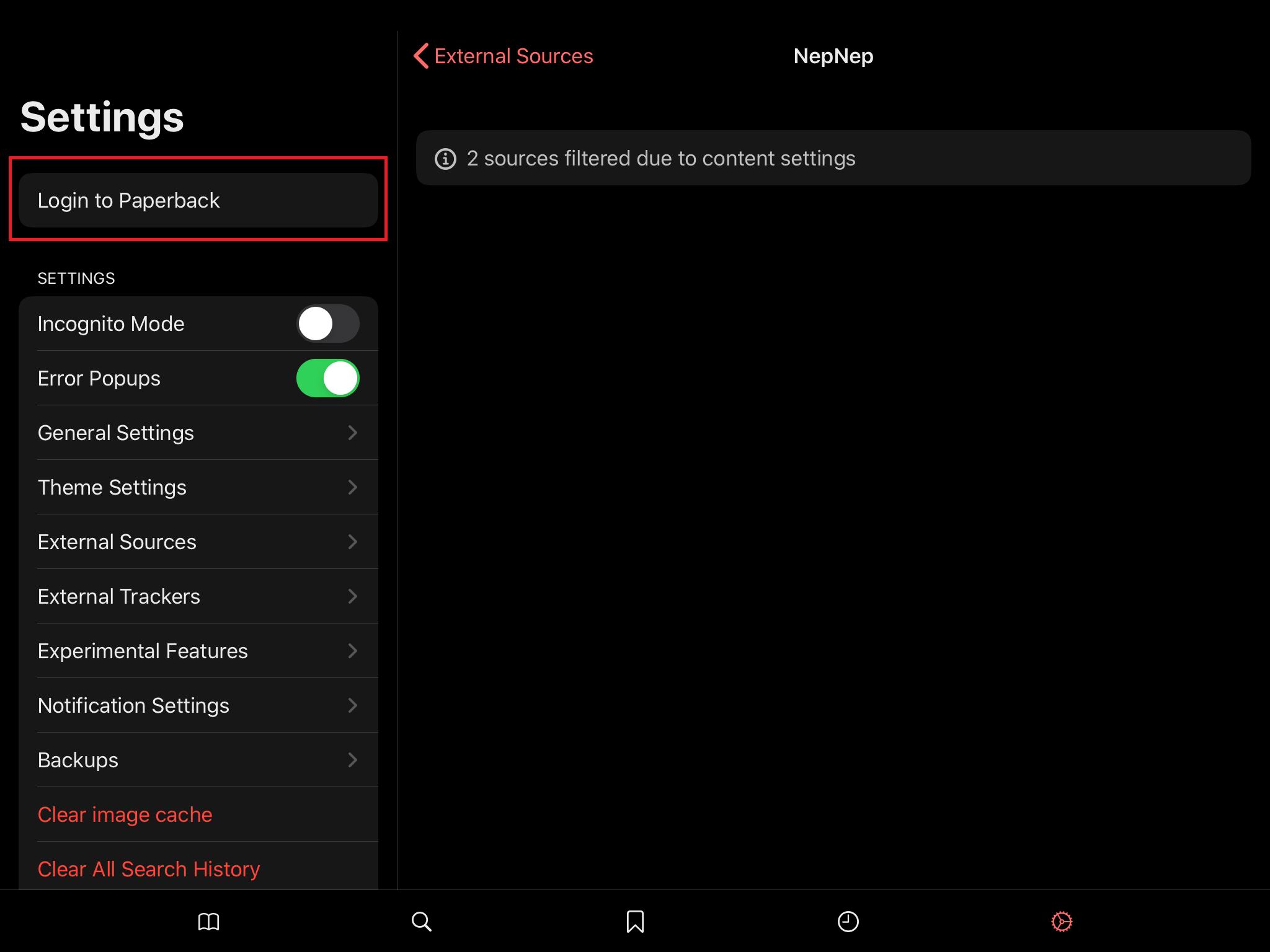 After logging in and going back into the repository you've just added, you should see sources popping up!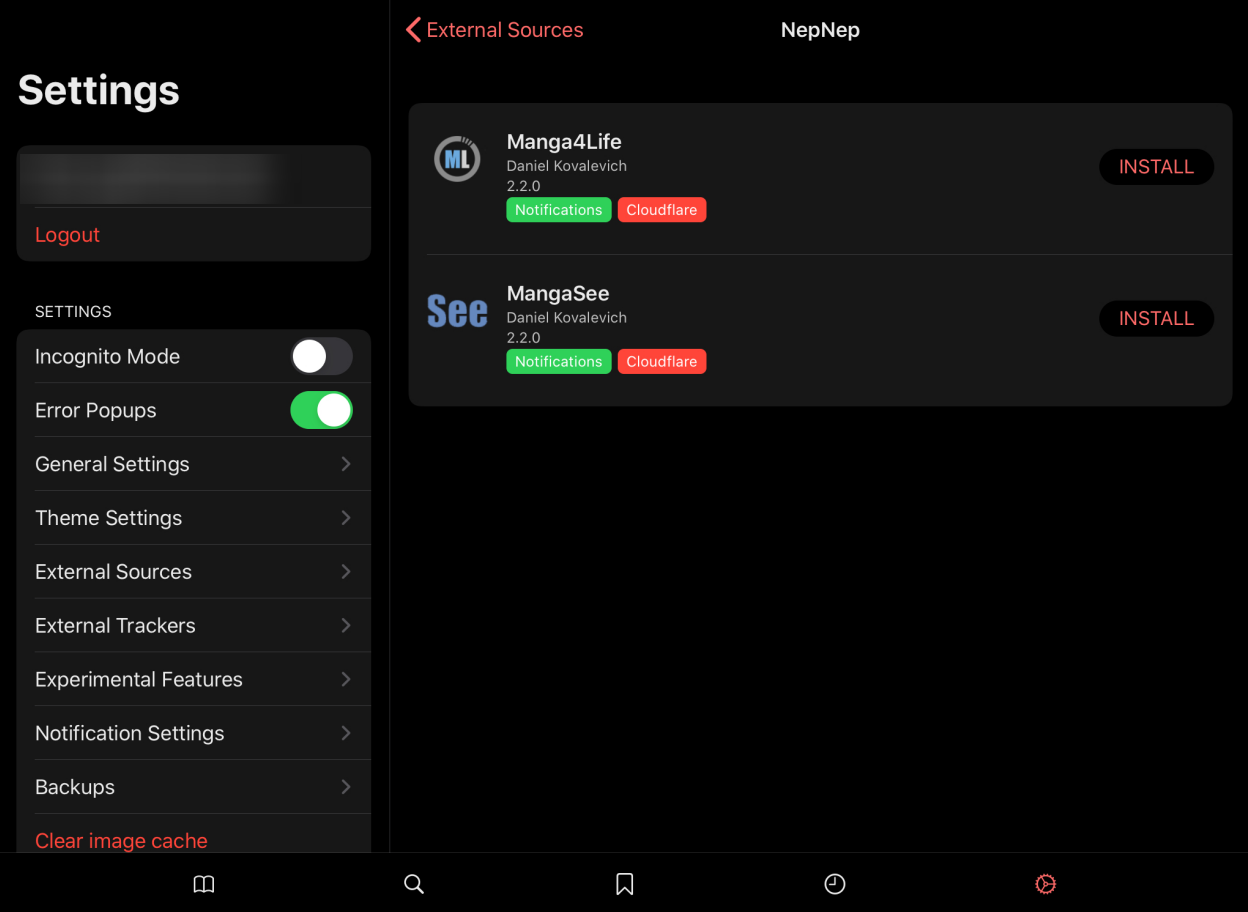 If the sources are still filtered:
- Check if Paperback account email is verified
- Check if content setting in Portal is set to "Adult"
- Log out and back in
- Relaunch the Paperback app

Now you can install the sources and/or add more repositories and see what source they contain.
It's recommended to NOT install more than 10 sources!
In case the link to the Discord server isn't working, you can join via this widget.